About Arts Midwest
We support, inform, and celebrate Midwestern creativity—building community and opportunity across our region and beyond.
Photo Credit: Governors State University
Amplifying Midwestern Creativity
Arts Midwest amplifies the power of our region's creativity. We support, inform, and celebrate arts organizations and creative communities in Illinois, Indiana, Iowa, Michigan, Minnesota, North Dakota, Ohio, South Dakota, Wisconsin, the Native Nations that share this geography, and beyond.
As one of six nonprofit United States Regional Arts Organizations, we work to strengthen local arts and culture efforts in partnership with the National Endowment for the Arts, state agencies, private funders, and many others. Since our founding, we have awarded more than 6,000 grants totaling nearly $60 million. Each year, we serve more than 700,000 individuals across more than 300 communities in the Midwest and beyond. We nourish the creative roots of the Midwest, confident that our region will continue to sow the seeds that inspire the world.
Arts Midwest's work is shaped by our guiding values: equity, integrity, and learning. We believe that creativity lives in everyone. Therefore, we do everything we can to help people show up fully, speak their truth, and grow together. We embrace the full spectrum of humanity. We approach each other with trust and humility. We have brave conversations and learn from new perspectives. Living these values helps us build connections that make our beloved places bolder, more welcoming, and seen for the beacons of brilliance that they are.
We're here to build unprecedented opportunity in the Midwest by advancing creativity. To support the artists and organizations that define and redefine this place. To share ideas that make Midwesterners more visible and connected. To raise up the stories that challenge assumptions. And to build flourishing communities that are powered by opportunity, authenticity, and a deep sense of belonging.
That's our Midwest: a place of extraordinary possibility.
Our Mission + Vision
MISSION: To build unprecedented opportunity across the Midwest by advancing creativity.

VISION: Midwestern creativity powers thriving, entrepreneurial, and welcoming communities.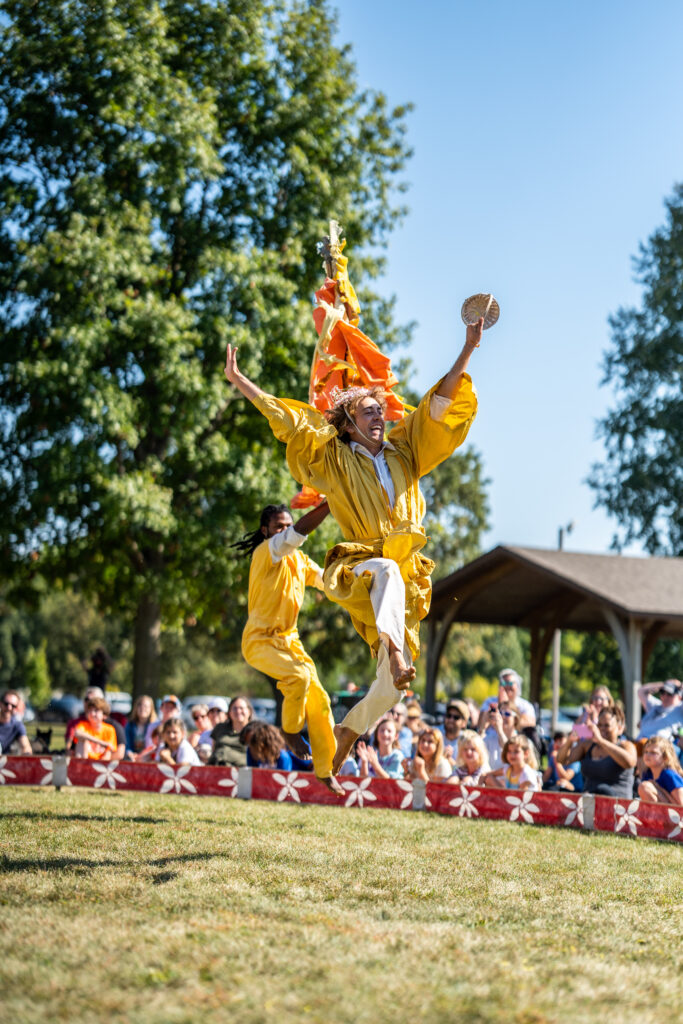 Photo Credit: Public Space One
Our Values
EQUITY: We commit to actionable, measurable, and reportable ways to respect, honor, and embrace all of humanity.

INTEGRITY: We approach our partners and each other with a spirit of cooperation, trust, humility, and accountability.

LEARNING: We value learning and growing. We commit to having honest conversations with our partners and each other.
Photo Credit: Kathleen Quinn
Our Focus Areas
SUPPORT: We invest in efforts that use creativity to connect people, ideas, and solutions.

INFORM: We share data and ideas to support Midwestern communities in being more visible, sustainable, and interconnected.

CELEBRATE: We honor the people, places, and creative organizations that compose the Midwest.
Photo Credit: Ackerman + Gruber
Frequently Asked Questions
Reports and Financials
Have questions? Contact us!
We're here to help, and hearing from you makes our day. Feel free to email or call us to get the answers you're looking for.
Contact Our Team