Collaborate With Us
Our stories amplify arts, creativity, and culture in our region. We believe that these stories will inspire, connect and catalyze creative communities.
Photo by: Shigeyo Henriquez
Join our Midwest Creatives Pool
An integral part of our storytelling initiative is to build a community of creatives and collaborators across our nine-state region and the Native Nations that share this geography. We are working with creatives of all kinds to produce stories of Midwestern Creativity. Our Midwest Creatives Pool will be the first to hear from our assignment desk.
Pitch us a story
We seek, embrace, and value the insight of people reporting from their community, and are actively considering proximity to place and story subject in our commissioning process. We work with creatives to gather and share impact-driven, people-focused stories across the region, with an emphasis on stories created of, by, and for people of color, Native communities, and rural communities.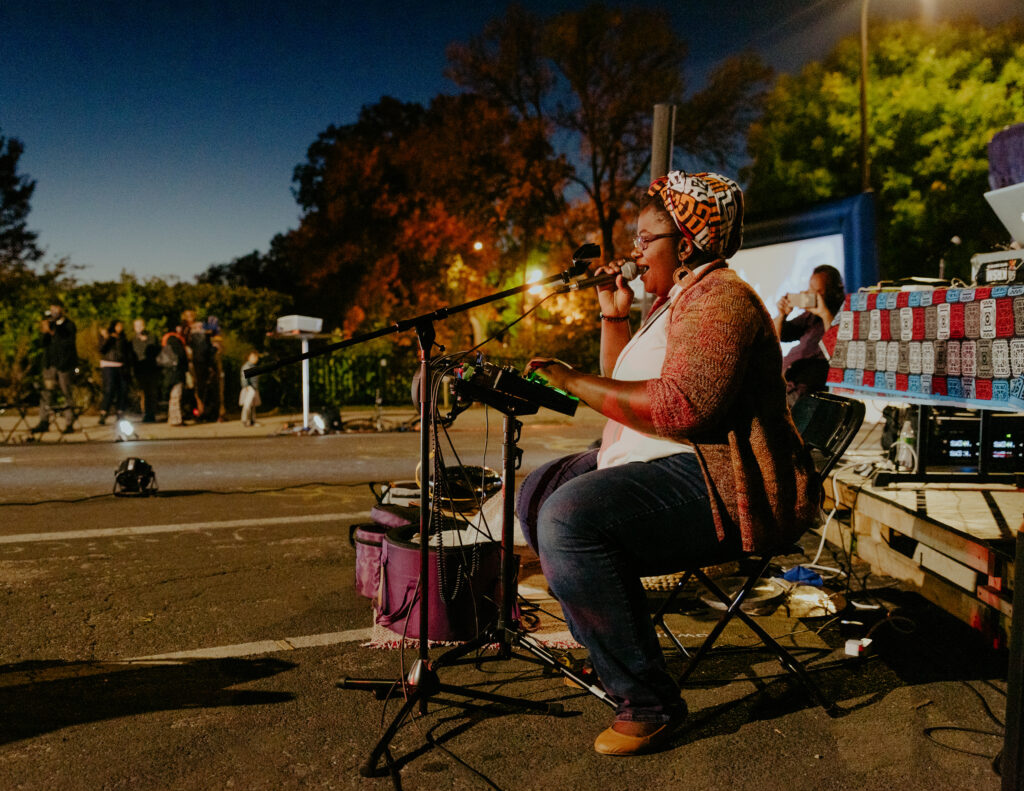 Frequently Asked Questions
We hope our stories will inspire, connect, and catalyze creative communities, and help shift narratives and break stereotypes around Midwestern communities and identities.
We are looking for stories that:
you are excited or inspired by, or want to tell a friend about
focus on people and their passion and inspirations, rather than just organizational perspectives
are rooted in community activation, cross pollination, and creative intersections between people
expand the understanding of what it means to be a Midwesterner, and highlight diverse perspectives and identities, especially those in Native and rural communities
seek to celebrate what has happened, rather than inform the public about events that will happen
show examples of creativity beyond what might be shared in traditional arts coverage
We review submissions to our Midwest Creatives Pool and story pitches bi-weekly (every other Thursday).
Creatives of all kinds! Writers, photographers, videographers, illustrators, audio storytellers, and so on. We're interested in working with folks who can creatively weave a story together in their medium/s.
Yes! We pay $500 for a 1,500-word written piece. We also offer an additional budget if the same person is documenting the story with photography. For other media types, we will work with the creative on budget and scope.
Yes, we are currently commissioning stories for early 2023.
You will hear from us when there is a story of interest in your area. We will also go through submitted story pitches every other week and pursue ones that fit our editorial frame for commissioning.
We value the insight of people reporting from their community, and are actively considering proximity to place and story subject in our commissioning process. While we are currently only accepting pitches from our region's nine states and the Native Nations making up that geography, we encourage anyone with a strong connection to the Midwest to submit their information to the pool for potential opportunities in the future.
Contact our team
Are you curious about other ways you can collaborate with us? Do you have questions about our storytelling initiative? Get in touch with our Managing Editor!
Email Angela Zonunpari